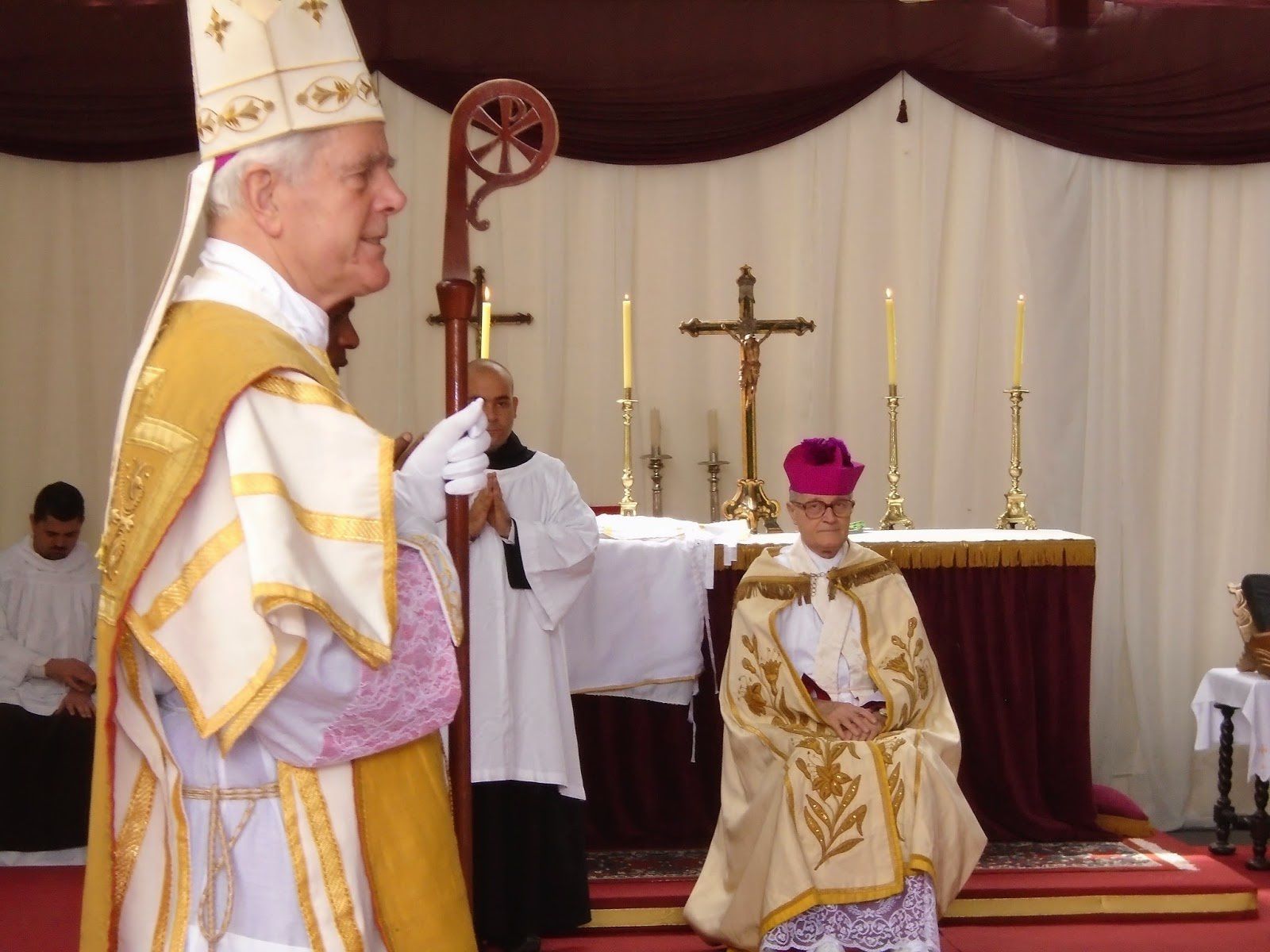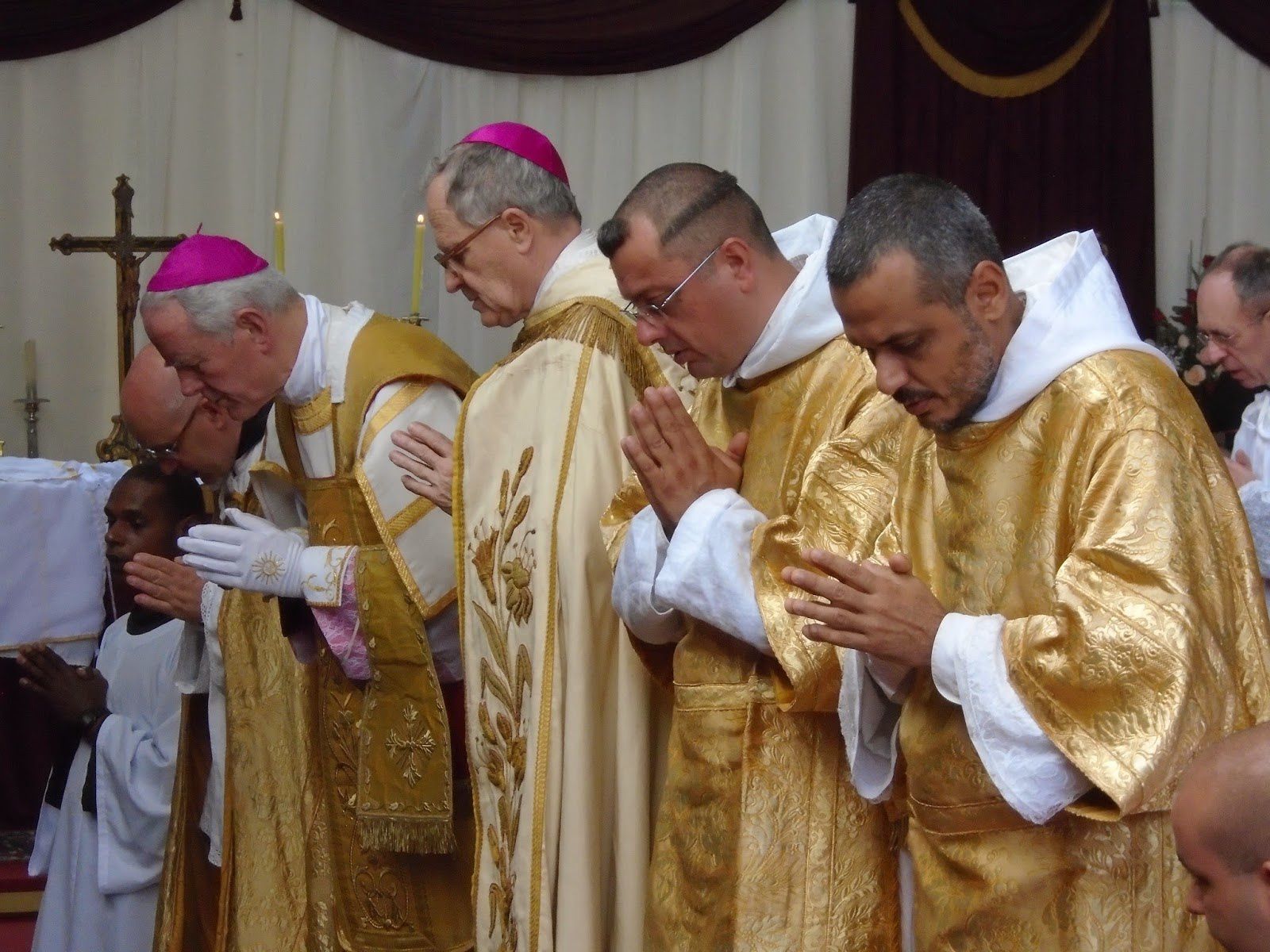 Son Excellence Monseigneur Richard Williamson a sacré Évêque Monsieur l'Abbé Jean-Michel Faure à Santa Cruz, Brésil, ce jeudi 19 mars 2015 Anno Domini, en la fête de Saint Joseph.
His Excellency Bishop Richard Williamson consecrated Father Jean-Michel Faure as Bishop in Santa Cruz, Brazil, today, Thursday March 19, 2015 AD on the feast of Saint Joseph.
Crédits photos : http://nonpossumus-vcr.blogspot.ca/2015/03/consagracion-de-monsenor-faure.html
Puisse Dieu et Sa sainte Mère, avec saint Joseph son chaste Époux, bénir et soutenir cet événement épique dans l'histoire de l'Église.
May God and His Holy Mother, with Saint Joseph her most chaste spouse, bless this historic event in the history of the Church.